UCSD Student Organizations (2018 - 2019)
Lambda Theta Phi Latin Fraternity Inc.
Multi-Cultural Greek Council (MCG) - Fraternity Category
---
Academic Year

2018

Purpose

We aim to create a bridge between diversity and scholarship by fostering a space for men to share their diverse ideas and opinions while creating a strong brotherhood and serving our communities. We will work towards cultivating campus leaders and embrace all of the differences on campus. The Interested Gentlemen of Lambda Theta Phi Latin Fraternity Inc. will invite and accept men from different ethnic backgrounds in order to improve our political consciousness, unify different ethnic groups, challenge our views, and grow as individuals.

Created

8/22/2018

Status

Current

Organization Type

Undergraduate

Organization Email
Lambda Theta Phi Latin Fraternity Inc. Principal Members
Alejandro Cerda
alcerda@ucsd.edu
Richard Gutierrez
rdg002@ucsd.edu
Felipe Rangel
fdrangel@ucsd.edu
ALEN MENDIOLA
almendiola@ucsd.edu
HECTOR BENAVIDEZ
hbenavidez@ucsd.edu
Victor Miranda
vmiranda@ucsd.edu
Organization Constitution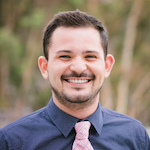 Oscar Lara
Greek Life Advisor
To get involved and learn more about this student organization please contact the Principal Members above by email directly.
Back To List
Please Read!
Registered student organizations are independent entities, and are not official units of UC San Diego. Therefore, UC San Diego is not responsible for the acts or omissions of registered student organizations and/or any members/persons acting on behalf of those student organizations