UCSD Student Organizations (2022 - 2023)
Lambda Theta Alpha Latin Sorority, Inc.
Multicultural Greek Council (MGC) - Sorority Category
---
Academic Year

2022

Purpose

The purpose of Lambda Theta Alpha shall be to provide a sisterhood based on unity, love and respect in an effort to foster the development of strong leaders who will then provide and practice political, social and cultural activities. It shall also be the purpose of Lambda Theta Alpha to promote unity through charitable and educational programs, maintain a higher standard of learning and serve as a voice for all students.

Created

9/3/2022

Status

Current

Organization Type

Undergraduate

Organization Email
Lambda Theta Alpha Latin Sorority, Inc. Principal Members
Sharai Stephanee Barrera
sbarrera@ucsd.edu
Emely Juliana Tellez Lopez
etellezlopez@ucsd.edu
Brenda Itzel Carrera
bicarrera@ucsd.edu
Kyla Leilani Ortega
kortega@ucsd.edu
Aurora Patricia Solano
apsolano@ucsd.edu
Nancy Palapa-Chino
npalapac@ucsd.edu
Elizabeth Jimenez-Ramirez
e4jimene@ucsd.edu
Organization Constitution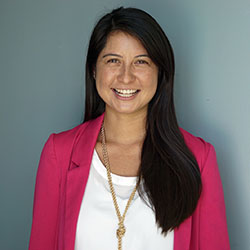 Chloe Leal
Sorority and Fraternity Life Advisor
To get involved and learn more about this student organization please contact the Principal Members above by email directly.
Back To List
Please Read!
Registered student organizations are independent entities, and are not official units of UC San Diego. Therefore, UC San Diego is not responsible for the acts or omissions of registered student organizations and/or any members/persons acting on behalf of those student organizations