Wordsmiths:
Media Category
---
Academic Year

2019

Purpose

The goal of Wordsmiths is to provide a place for writers and editors to collaborate in order to fulfill the mutual goals of both parties. Members of Wordsmiths will gain a community of like-minded individuals who will support their goals and provide assistance in honing their craft by editing, beta reading, and offering peer feedback.

Created

8/20/2019

Status

Current

Organization Type

Undergraduate

Organization Email

Social Media
Wordsmiths: Principal Members
SASHA DOVAL
sdoval@ucsd.edu
MICHELLE YI
myy003@ucsd.edu
RYAN SHEPHERD
msa008@ucsd.edu
LENA MCELROY
lemcelroy@ucsd.edu
Organization Constitution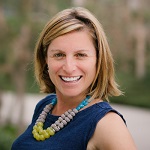 Jenny Kressel
Student Organizations Advisor and Program Manager
To get involved and learn more about this student organization please contact the Principal Members above by email directly.
Back To List
Please Read!
Registered student organizations are independent entities, and are not official units of UC San Diego. Therefore, UC San Diego is not responsible for the acts or omissions of registered student organizations and/or any members/persons acting on behalf of those student organizations