Nu Alpha Kappa, Inc.
Multi-Cultural Greek Council (MCG) - Fraternity Category
---
Academic Year

2019

Purpose

We, NU ALPHA KAPPA, seek to unite and involve all students in a more harmonious and brotherly atmosphere through academic, social, and cultural means. There is a need to interface the various backgrounds that constitute the student body of our fraternal university chapter, in order to improve relations amongst all students and the community.

Created

8/19/2019

Status

Current

Organization Type

Undergraduate

Organization Email
Nu Alpha Kappa, Inc. Principal Members
RAYMUNDO VIRGEN
ravirgen@ucsd.edu
RICARDO QUINONES
rhquinones@ucsd.edu
Kevin Ruiz-Jimenez
kruizjimenez@ucsd.edu
EDER LANDGRAVE
elandgrave@ucsd.edu
David Nunez
d7nunez@ucsd.edu
Student Information Not Displayed!
Organization Constitution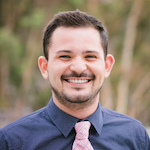 Oscar Lara
Greek Life Advisor
To get involved and learn more about this student organization please contact the Principal Members above by email directly.
Back To List
Please Read!
Registered student organizations are independent entities, and are not official units of UC San Diego. Therefore, UC San Diego is not responsible for the acts or omissions of registered student organizations and/or any members/persons acting on behalf of those student organizations