Phi Iota Alpha Fraternity, Inc.
Multicultural Greek Council (MGC) - Fraternity Category
---
Academic Year

2022

Purpose

Phi Iota Alpha Fraternity, Inc. is the Oldest Latino Fraternity in Existence. The history of Phi Iota Alpha Latino Fraternity is the history of all Latino college students and professionals who strive to keep their intellectual heritage alive. Phi Iota Alpha's vision is La Unión De La Patria Latino Americana and our mission is the promotion of personal, community, and Pan-American development through the ideals of Pan-American intellectuals and their philosophies. We believe in a commitment to the Latin American culture which involves intellectual development, cultural consciousness, personal growth, personal achievement, and social awareness.

Created

10/4/2022

Status

Current

Organization Type

Undergraduate

Organization Email

Social Media
Organization Constitution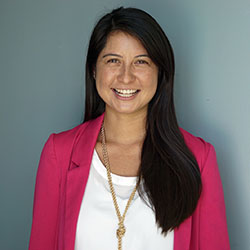 Chloe Leal
Sorority and Fraternity Life Advisor
To get involved and learn more about this student organization please contact the Principal Members above by email directly.
Back To List
Please Read!
Registered student organizations are independent entities, and are not official units of UC San Diego. Therefore, UC San Diego is not responsible for the acts or omissions of registered student organizations and/or any members/persons acting on behalf of those student organizations