Symphonic Student Association
Music and Performance Category
---
Academic Year

2020

Purpose

The Symphonic Student Association at UCSD (SSA) is a student-run organization committed to fostering a community for students and community members who share an interest in classical music. SSA also strives to make classical music more accessible in the community by presenting regular free concerts and workshops both on and off campus. SSA primarily rehearses its own chamber ensembles and presents quarterly showcases at the Che Cafe. SSA selects music from various genres within classical music and aims to provide a great experience for both musicians and the audience regardless of prior exposure to classical music. SSA is also the primary social platform for the UCSD Chamber Orchestra and hosts social events open to the entire UCSD community. In addition, SSA regularly performs at various gigs, local senior homes, and children's centers. We have ways for you to be involved with SSA whether or not you play an instrument or not! You can subscribe to our newsletter by entering your email on the homepage to stay tuned. We hope to see you around!

Created

8/24/2020

Status

Current

Organization Type

Combined

Organization Email

Social Media

Follow @ssaucsd on Instagram & Facebook! You can also catch us on Youtube and on our Facebook member's page.
Symphonic Student Association Principal Members
ISAAC CABRERA
iacabrera@ucsd.edu
YI FU
yif064@ucsd.edu
TERRY FENG
tzfeng@ucsd.edu
SAYAN SARKAR
s1sarkar@ucsd.edu
Ross Greer
regreer@ucsd.edu
GABRIELLE CARR
gcarr@ucsd.edu
Organization Constitution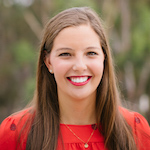 Kristen Berg
Student Organizations Advisor and Program Manager
To get involved and learn more about this student organization please contact the Principal Members above by email directly.
Back To List
Please Read!
Registered student organizations are independent entities, and are not official units of UC San Diego. Therefore, UC San Diego is not responsible for the acts or omissions of registered student organizations and/or any members/persons acting on behalf of those student organizations