Lambda Theta Alpha Latin Sorority, Inc.
Multi-Cultural Greek Council (MCG) - Sorority Category
---
Academic Year

2019

Purpose

The purpose of Lambda Theta Alpha shall be to provide a sisterhood based on unity, love and respect in an effort to foster the development of strong leaders who will then provide and practice political, social and cultural activities. It shall also be the purpose of Lambda Theta Alpha to promote unity through charitable and educational programs, maintain a higher standard of learning and serve as a voice for all students.

Created

10/15/2019

Status

Current

Organization Type

Undergraduate

Organization Email
Lambda Theta Alpha Latin Sorority, Inc. Principal Members
Socorro Trujillo
sltrujillo@ucsd.edu
Griselda Ruiz
glruiz@ucsd.edu
JOCELYN BERNAL
jsbernal@ucsd.edu
Jaqueline Munive
jmunive@ucsd.edu
ANEL VALDEZ
a3valdez@ucsd.edu
BRITTNEY CIFUENTES TELLO
bccifuentes@ucsd.edu
Marissa Tinsley
mtinsley@ucsd.edu
Jennifer Harrison
jlh038@ucsd.edu
Organization Constitution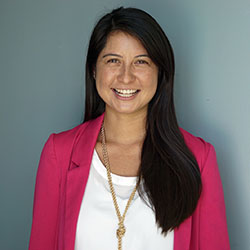 Chloe Leal
Greek Life Advisor
To get involved and learn more about this student organization please contact the Principal Members above by email directly.
Back To List
Please Read!
Registered student organizations are independent entities, and are not official units of UC San Diego. Therefore, UC San Diego is not responsible for the acts or omissions of registered student organizations and/or any members/persons acting on behalf of those student organizations